National Housing Federation
Website
The National Housing Federation had two key objectives. Update the theme and design of the website to match new brand guidelines and improve the user experience for all users of the site.
User research identified several pain points for users. Difficulty finding specific information, confusing navigation and an unfriendly user experience. Results also showed that many users were not completing their transaction during the extensive event booking and purchasing process.
The National Housing Federation wanted to communicate the benefits of users registering on the site and logging into the system when visiting.
What we did
Define
User research
Information architecture
Wireframing
Exploration
Development of designs
It was clear that the current website was not fit for purpose and wasn't reaching its full potential. We needed to create a website which would display a wealth of useful resources and information in an appealing and logical approach.
Through several workshops with the National Housing Federation, we gained a thorough insight into the Federations key objectives, user types and needs and vision for the project. This led to reshaping the information architecture, refining the labelling of pages and developing the idea for personalised content for members to help elevate the benefits of registering.
We created new wireframes for key content pages, the registration process, event booking process, and purchasing process to simplify and improve the user experience, which would help to increase sign-ups and bookings, and reduce users abandoning their shopping carts.
To generate an uplifting and welcoming space we used complementary imagery and bold block colour and by reshaping the information architecture and layout we were able to arrange the content in a more easily digestible format.
A refreshing and welcoming design, complemented by a logical and intuitive navigation system.
We developed templates, assets and a design guide as part of our technical handover for the development team building the site, but ultimately gave structure, design and concept to develop the new National Housing Federation Website.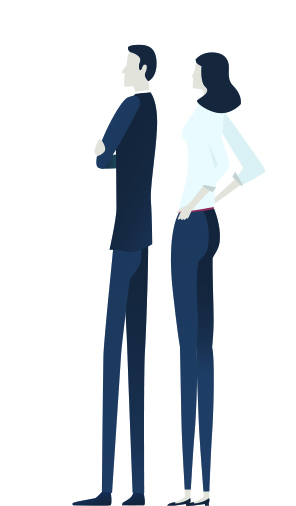 Want to discuss a project like this?
We'd love to help you out. Contact us on hello@bang-on.net or call + 44 (0)1256 370900