Systems Leadership
Website
From the launch of the original site the Centre felt that there was overall disconnect between what they were saying, and how this was presented onscreen. This is where the challenge was handed over to Bang, to rethink how the site looked, but also how existing information was discovered. Structure needed to be reimagined, to allow all of the content to be found.
In tandem to this was making the complex material accessible through design, and so needed to be presented in a straightforward and logical way. It also needed to work on handheld devices, to ensure that users could visit whilst on their daily commute.
What we did
User research
Information architecture
Wireframing
Visual design
CMS build
Testing
Following discussions with the Leadership Centre, we established a deeper understanding into the typical users of the site. From here we began creating a series of designs that best matched the challenge, taking the complexity and simplifying the offering. These stages lead to a well matched design that included key content areas signposted with colour and iconography, all developed with smaller screen sizes in mind.
At the heart of the site was a 'google style' search placement to ensure that it was visible right from the off, to help visitors find the information they were interested in. Also for users unsure of what to search for, a series of tags were included as little reminders of key topic areas to discover. This made the site a perfect hub for experts and beginners alike with different entry points, to zoom in on the specific topics of interest.
Following the successful launch of the website, Bang are working with the Leadership Centre on the development of two further sites, including a brand new offering.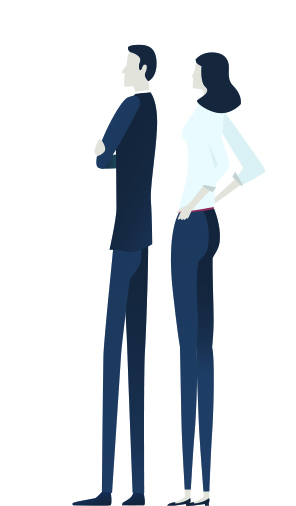 Want to discuss a project like this?
We'd love to help you out. Contact us on hello@bang-on.net or call + 44 (0)1256 370900