Hampshire County Council
Hampshire Services
Having an unconnected set of services was confusing the Council's offering and its opportunity to promote these service solutions.
There was a need to create a visual identity and name for the Joint Working 'Entity' between Hampshire County Council, Hampshire Fire and Rescue Service and Hampshire Constabulary. This would support internal communications and staff engagement and facilitate the marketing of the joint services with the aim of delivering the best possible public services to residents of Hampshire.
What we did
User research
Logo development
Design concepts and refinement
Identity guidelines
Launch campaign
A series of workshops had already taken place, however further research was required so we could make informed decisions with our recommendations for the project. Consisting of two workshops and face-to-face interviews with staff and customers. Defining professional and personal traits from this research allowed us to understand what kind of personality the brand should have, to be appealing to customers.
Incorporating the key objectives, we developed the theme, concept, design and overarching visual corporate identity to represent all services within the Joint Working Entity. Ensuring that the brand aligned with their market needs and expectations, ultimately creating a culture which further develops innovation, creativity and a greater customer focus.
A portfolio of brand and visual identity guidelines that excited the internal audience, aligned activity of all services within the Joint Working Entity and supported the Council in retaining existing clients and obtaining new ones.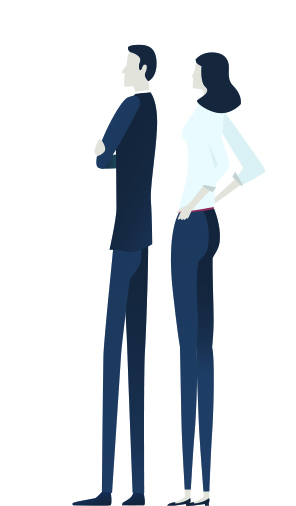 Want to discuss a project like this?
We'd love to help you out. Contact us on hello@bang-on.net or call + 44 (0)1256 370900