Although Maalox Plus alleviates other symptoms, the campaign's primary strategy was to focus on how it helps trapped wind sufferers, a symptom that most other products for indigestion and heartburn cannot relieve.
The secondary objective was to identify, and normalise, a discrete category that people could suffer from without embarrassment. The prime message was that Maalox can relieve such symptoms quickly and efficiently.
As the brand had very low awareness the ad had to be memorable enough to cut through the noise of all advertising.
A final objective was to ensure the creative concept for the TV ad was flexible enough to be used as the lead narrative/image for the brand's supplementary campaign materials, from website, through digital advertising to point-of-sale materials.
What we did
Creative concepts
Focus groups
Script writing
Storyboarding
Production
Web design and content
Copywriting
Digital advertising
Press advertising
Point-of-Sale materials
Central to the campaign was a narrative highlighting the relationship between 'her ladyship', an over-the-top toff who finds herself going to ridiculous lengths to relieve herself of the discomfort of bloating, supported by her long suffering, and eminently more sensible, loyal butler who finally takes it upon himself to offer a solution to her woes in the form of Maalox Plus.
The contrast between the fine living of the very eccentric lead protagonist and her painful and embarrassing condition provided one dimension to the humour while her confidence and lack of self awareness compared with her butler's deadpan expression and demeanour adds another. This is emphasised in a script which accentuates both. Subtle it isn't.
Filmed over two days in Cheshire's Arley Hall, a stately home of over 500 years history, it presented the kind of over-the-top, lavish lifestyle that can be easily expected to lead to issues with trapped wind, while giving the campaign materials an impressive, elaborate backdrop from which to proclaim the virtues of Maalox Plus with a knowing wink of humour.
The ad was aired across all major networks including ITV, Channel 4, Channel 5, and Sky. This was supplemented by:
Campaign website – featuring the lead characters with content providing an educative slant on the causes, symptoms and ways of dealing with trapped wind. www.maalox.co.uk
Digital advertising incl. Video-on-demand (ITV, 4OD, Five On Demand, AODv), Mobile advertising (incl. geo-location targeting of key audiences), YouTube, Hooklogic
Trade press advertising
Point-of-Sale materials for pharmacies
PR activity
Despite the short duration of the TV campaign:
After 2 weeks of TV, Maalox Plus sales in major retailers increased 10 fold.
(ref. EPOS account information – (15 August vs. 27th September))
Brand awareness increased by 30%.
The 2015 Maalox campaign cost six times less than Nexium's equivalent spend but achieved twice more in awareness and growth.
Trapped wind category grew at +18% in 2015, this is thought to be driven by the Maalox TV campaign as no other wind relief was advertised on TV (IRI 12 w/e 03.10.2015 vs. 12 w/e 11.07.2015)
Maalox Plus brand sales increased 87% mid campaign (Source: IRI, Chemists incl. Boots, Superdrug and Wilkinson)
The ROI on Media was +94% (vs. new launches in GI at 26% and 67%) (Nielsen media spend)
Trapped wind isn't funny – ask anyone who suffers from it! But when Sanofi asked Bang to create a TV campaign to promote Maalox Plus, a medicine that relieves the painful symptoms, we bravely embraced humour in broaching this difficult subject. The result? A tenfold increase in sales in just two weeks!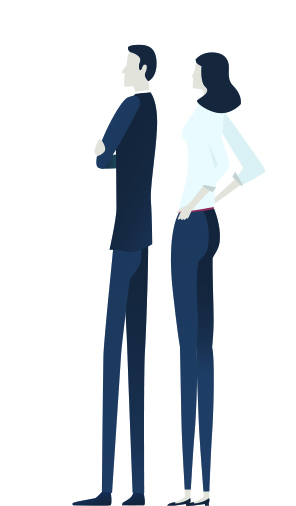 Want to discuss a project like this?
We'd love to help you out. Contact us on hello@bang-on.net or call + 44 (0)1256 370900